"Why Dr. Andrew Jones RESIGNED...
Now He Reveals 'Secrets' They Don't Want You To Know"
"Dr Jones stood by his principles in publishing controversial dog and cat health information. He's now giving you his most important KEYS to keeping your pet healthy and extending their lives."

Click the Play button to watch the video. If stuttering, pause and allow more time to load.
Fill in the form to the right for Instant Access to ALL of Dr. Jones' FREE DOG AND CAT HEALTH INFORMATION...
ENTER YOUR INFO BELOW TO
INSTANTLY RECEIVE DR. JONES'
FREE 70 PAGE BOOK: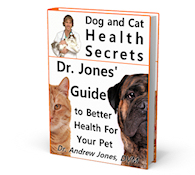 DOG AND CAT HEALTH SECRETS
- PLUS: 3 FREE VIDEOS -
VACCINES, FOOD, MEDICATION SIDE EFFECTS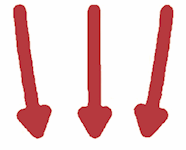 FREE Instant Access Instructions:
Signing up here will also add you to my free daily newsletter. You can unsubscribe any time.
I respect your privacy. I will NEVER sell, rent or share your email address. That's more than a policy, it's my personal guarantee! Dr. Andrew Jones, DVM